SENIGALLIA
Located on the Adriatic coast, about 40 kilometers from Ancona, Senigallia is one of the most tourist renowned locations in the Marche region. What attracts tourists to Senigallia is the sea, so clean that it was awarded the Blue Flag, and the famous beach that extends for 12 kilometers, covered in blonde and very fine sand, called "Velvet Beach" for this reason.
Venue of the meeting: La Rotonda - Piazzale della Libertà, 23, 60019 Senigallia (AN) - (from train station EXIT VIA CORRIDONI).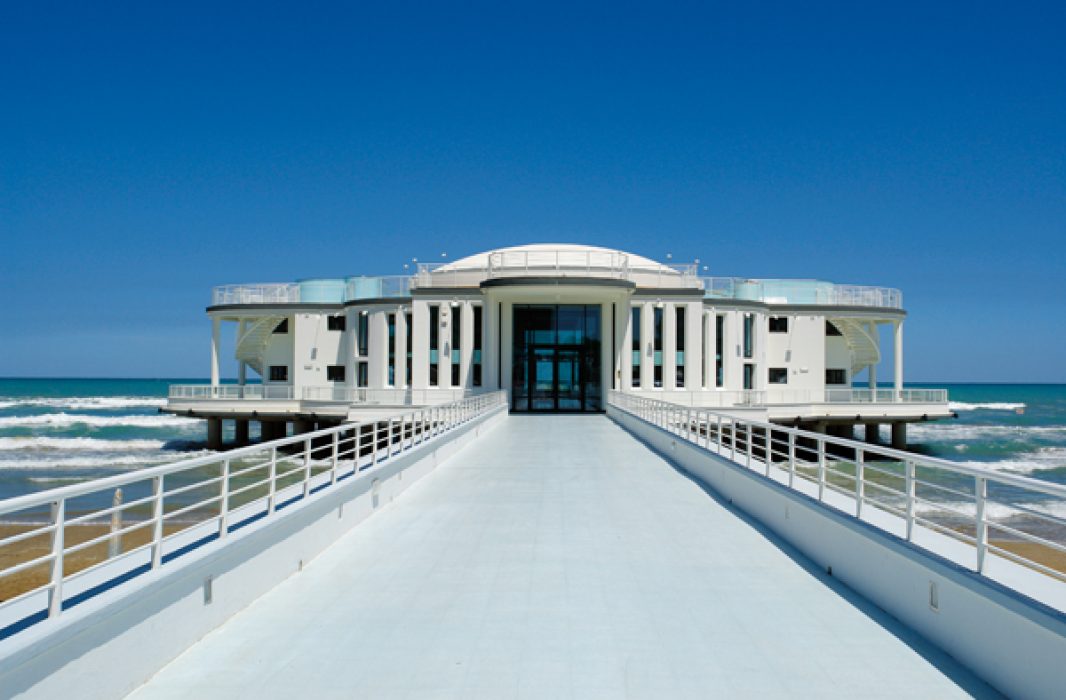 "La Rotonda" 
Considered the symbol of the town, La Rotonda is a pier with a round-shaped pavilion at its end, built over the sea.Founded in the Belle Époque as a wooden bathing platform, the Rotonda has undergone many modifications, demolitions and reconstructions throughout history, but always maintains a strong link with the sea on which it seems to float as if suspended. It was in the 1950s and 1960s that the Rotonda reached its greatest glory, thanks to the performances of Italian pop stars. It was not only a bathing site, but also a place of entertainment, which is preserved in the memory of the locals as a place of meeting, art and culture.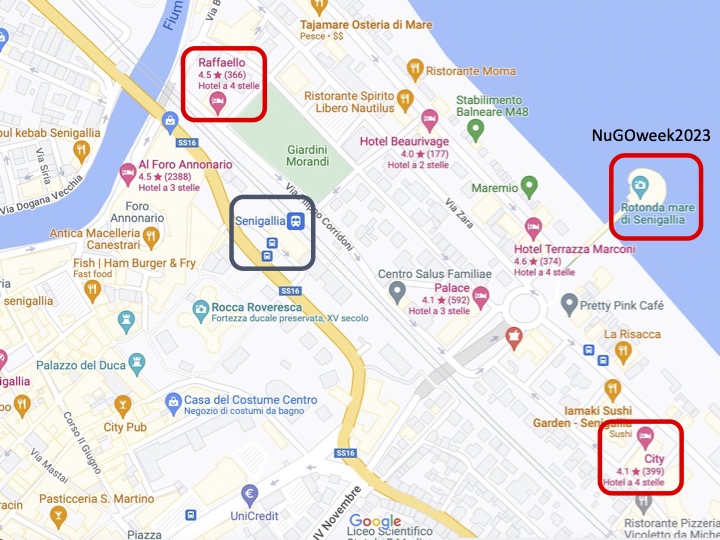 How to reach Senigallia
By plane 
1. Ancona airport 'Raffaello Sanzio' – AOI – It is the closest airport to Senigallia. From the airport you can reach Senigallia by taxi or by train (30 min - 25 Km). For the train timetables, consult the website https://www.trenitalia.com/en.html  . The train stop at the airport is called "Castelferretti-Falconara aeroporto"
2. Rimini airport 'F. Fellini' – RMI – It is 60km away from Senigallia. From the airport you can reach Senigallia by train in 45 min. Airport is connected by bus with the railstation (autobus n.9, one ride every half hour).Train timetables from Rimini  to Senigallia are available on the website https://www.trenitalia.com/en.html
3. Bologna airport 'G. Marconi'- BLQ. It is 180 km away from Senigallia. From the airport you can reach Senigallia by train in 2 hour. At the airport there is the train "Marconi express" that connects the airport to the central station "Bologna centrale". The connection is active from 5:40 a.m to midnight with up to 8 departures per hours (for information: https://www.marconiexpress.it/en). Train timetables from Bologna centrale to Senigallia are available on the website https://www.trenitalia.com/en.html